/
Gift Kit - Pulltex/The WineHunter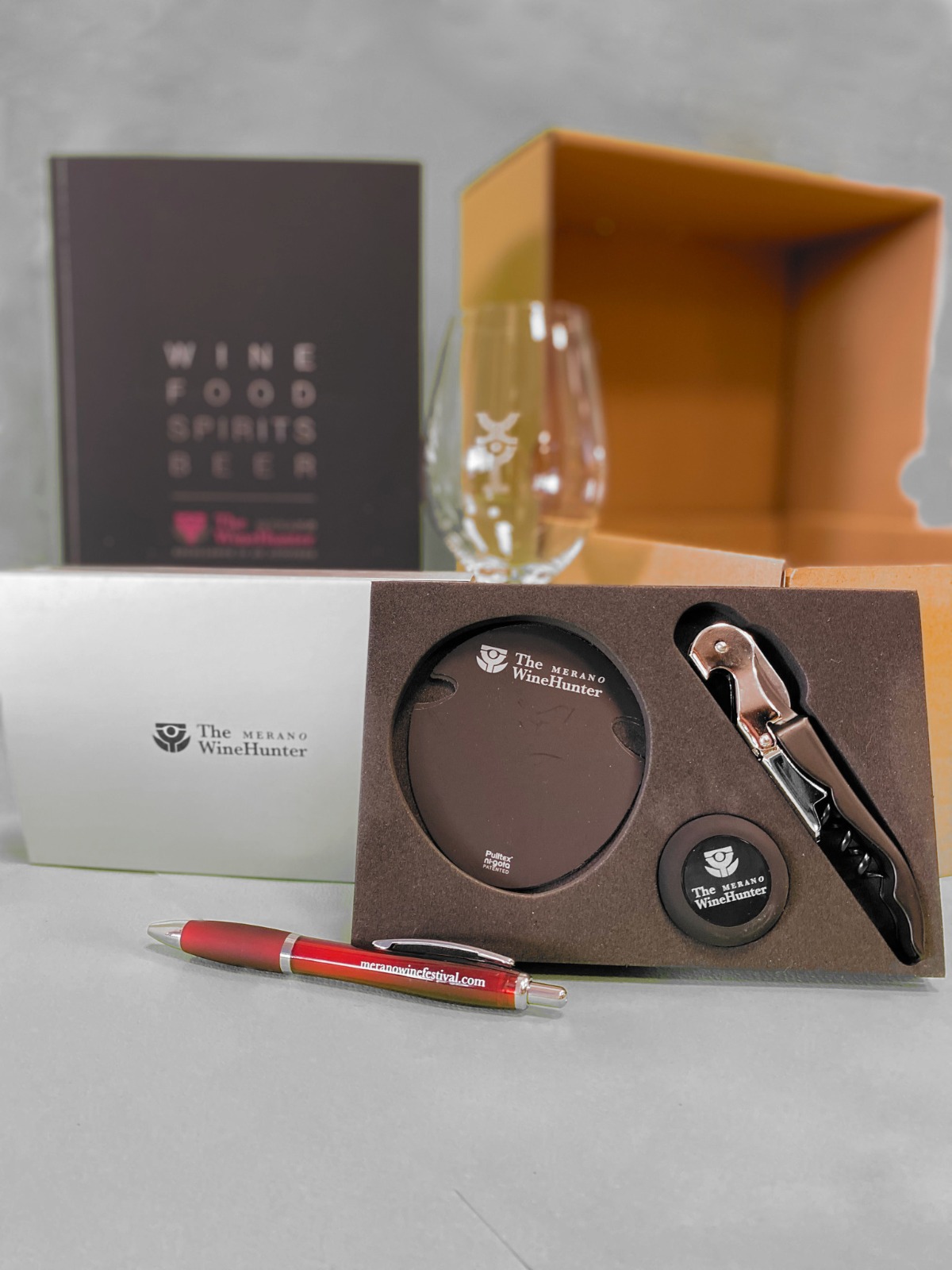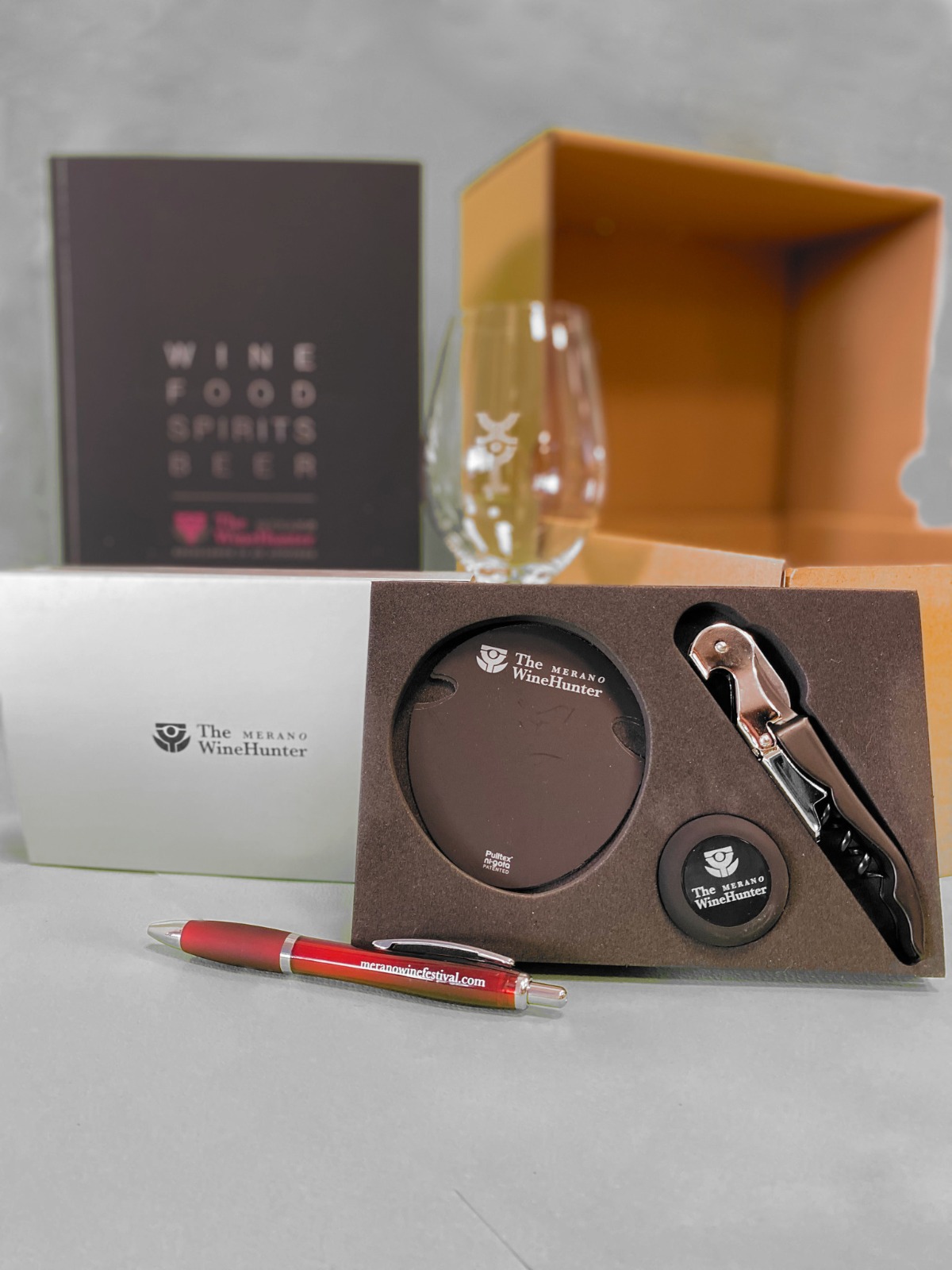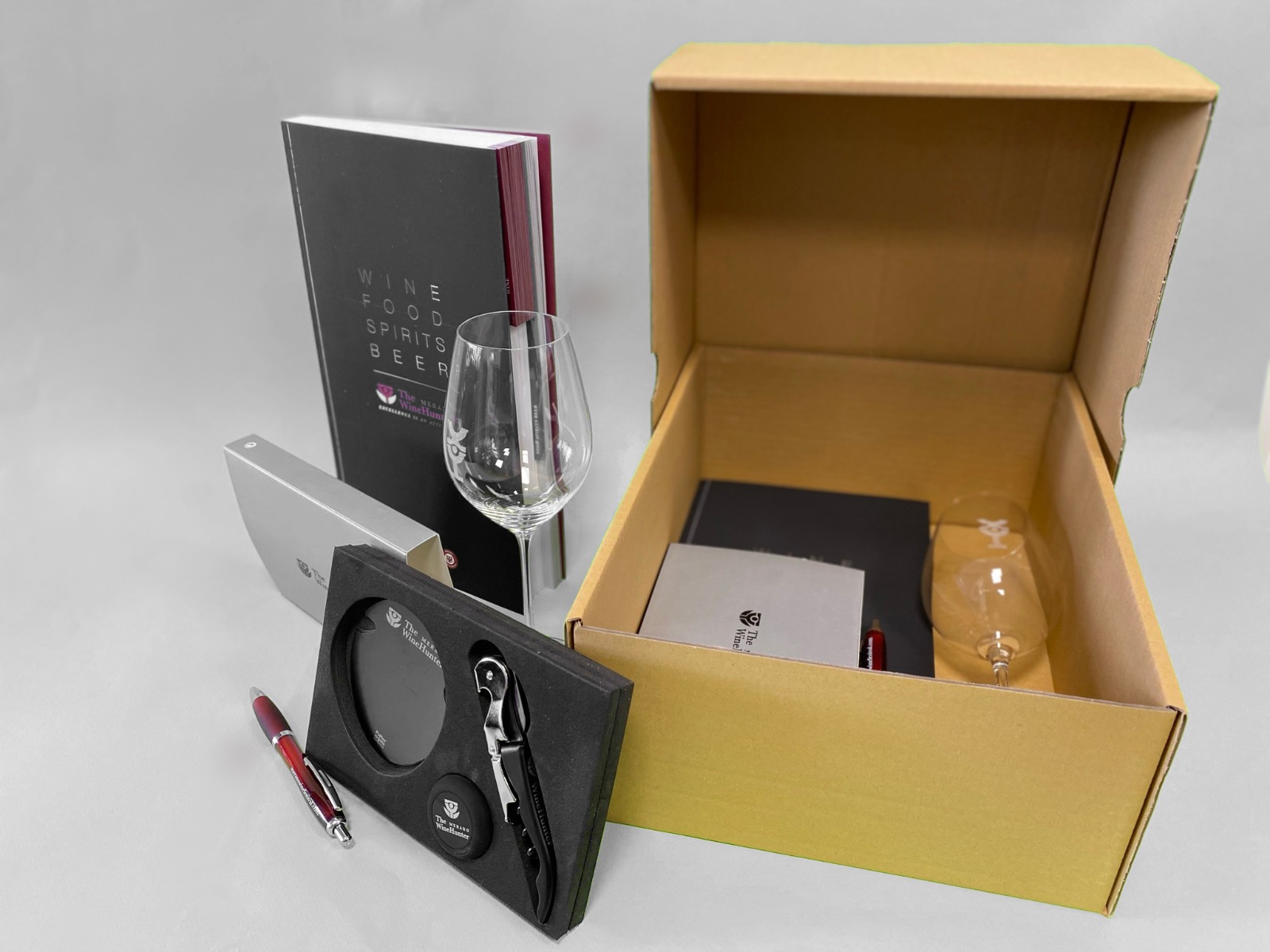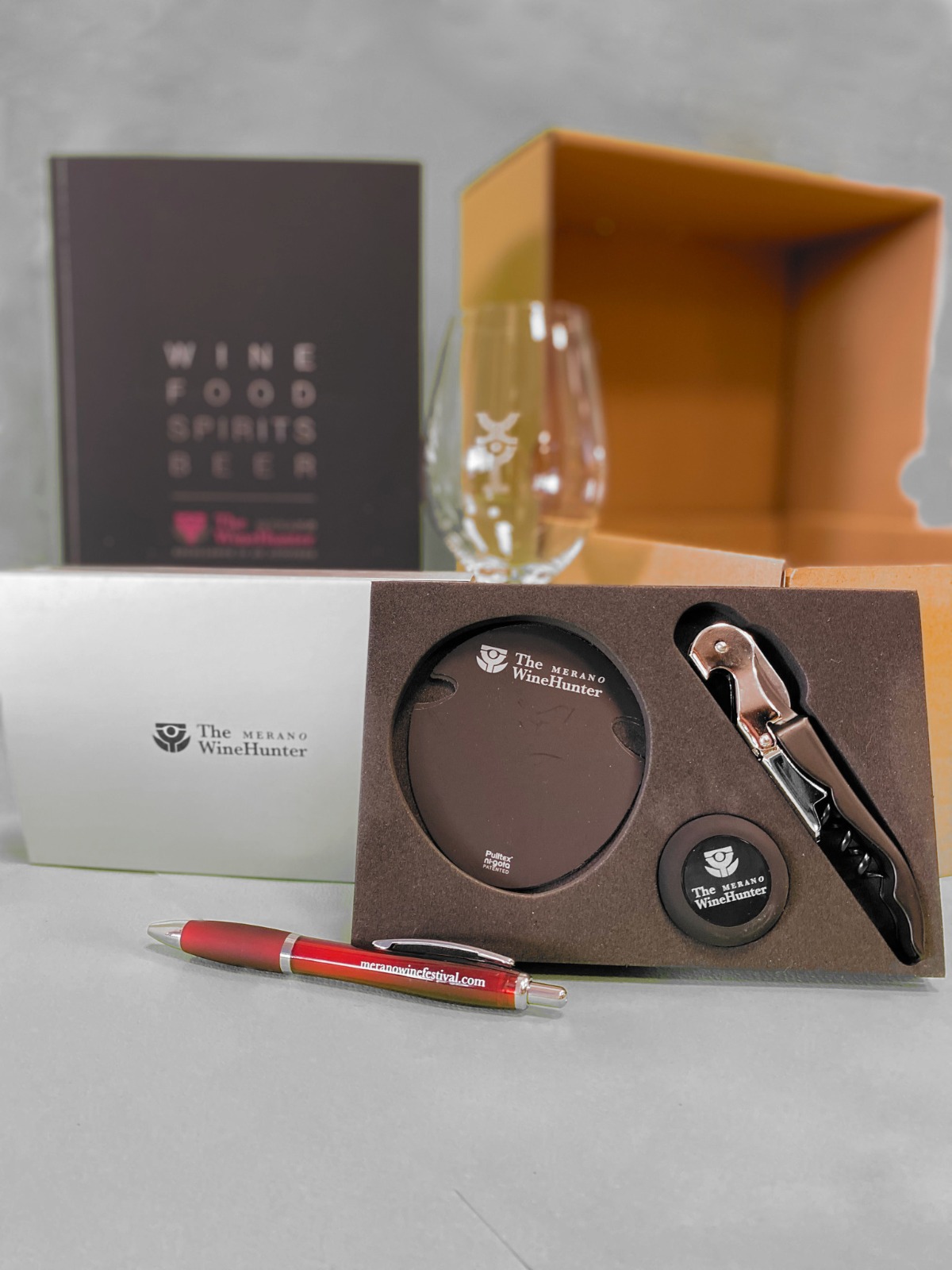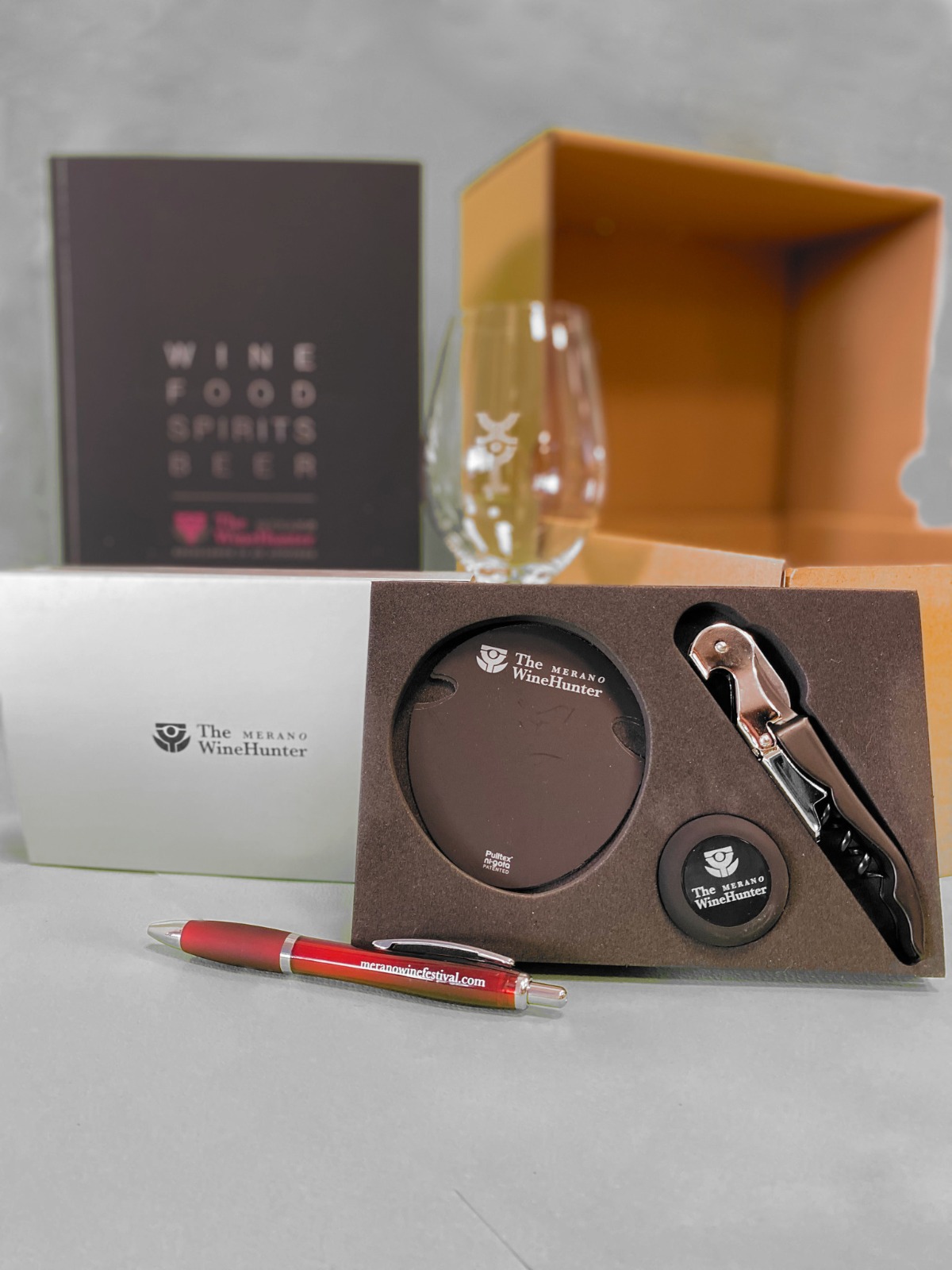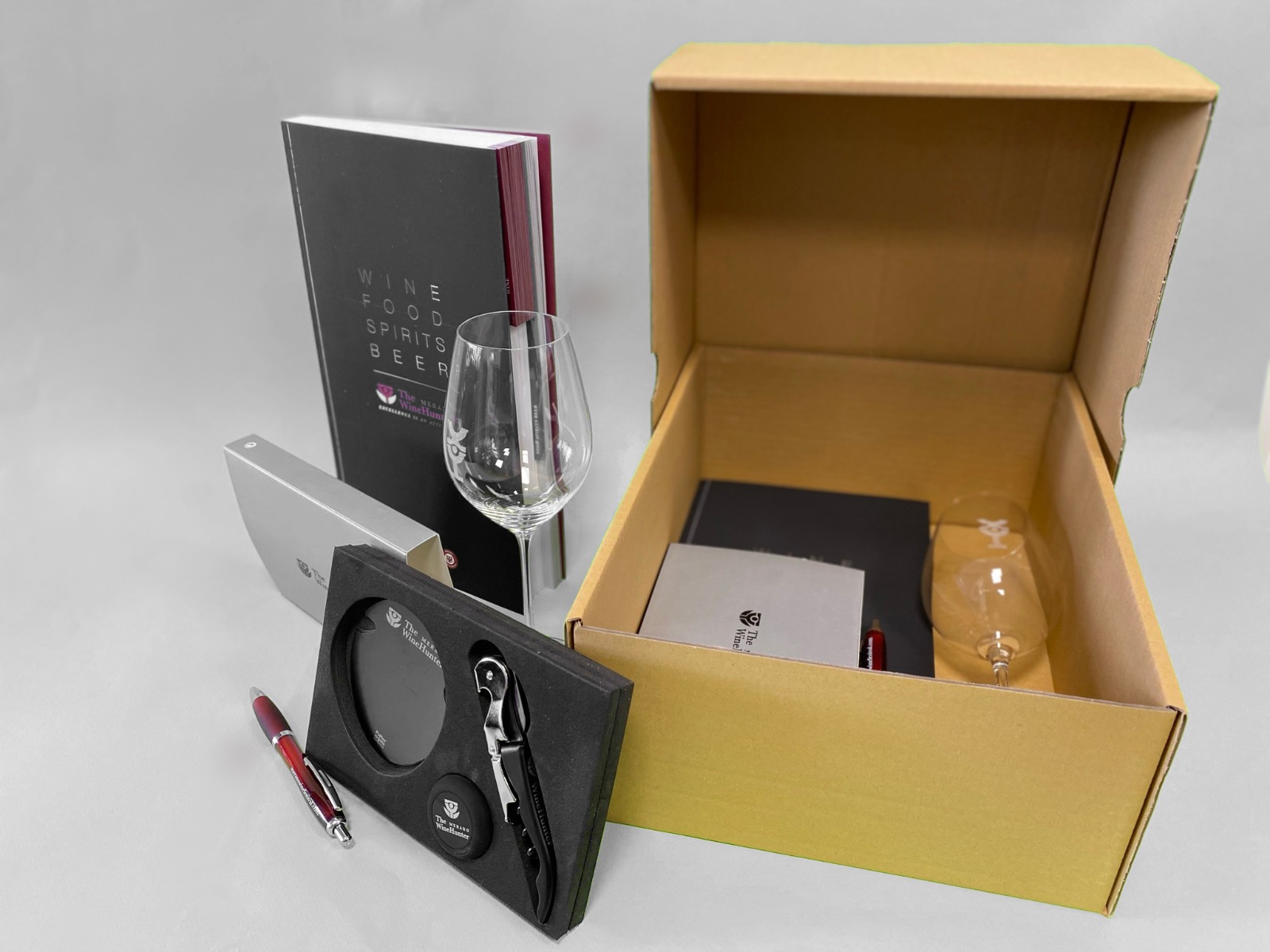 The WineHunter propone un kit di degustazione in 𝙚𝙙𝙞𝙯𝙞𝙤𝙣𝙚 𝙡𝙞𝙢𝙞𝙩𝙖𝙩𝙖, adatto a tutti gli appassionati e a coloro che amano prendersi del tempo e accompagnare i pensieri con un buon calice. Il kit marchiato The WineHunter, nasce dalla collaborazione con il nostro partner Pulltex, ed è composto da:
𝘓𝘢 𝙜𝙪𝙞𝙙𝙖 𝙏𝙝𝙚 𝙒𝙞𝙣𝙚𝙃𝙪𝙣𝙩𝙚𝙧 2020/21, 𝘶𝘯𝘢 𝘳𝘢𝘤𝘤𝘰𝘭𝘵𝘢 𝘥𝘦𝘭𝘭𝘦 𝘦𝘤𝘤𝘦𝘭𝘭𝘦𝘯𝘻𝘦 𝘱𝘳𝘦𝘮𝘪𝘢𝘵𝘦 𝙒𝙞𝙣𝙚𝙃𝙪𝙣𝙩𝙚𝙧 𝘼𝙬𝙖𝙧𝙙.
𝘾𝙖𝙡𝙞𝙘𝙚, 𝘤𝘰𝘯 𝘤𝘶𝘪 𝘥𝘦𝘨𝘶𝘴𝘵𝘢𝘳𝘦 𝘪 𝘱𝘳𝘰𝘥𝘰𝘵𝘵𝘪 𝘱𝘳𝘦𝘮𝘪𝘢𝘵𝘪.
𝘾𝙖𝙫𝙖𝙩𝙖𝙥𝙥𝙞, 𝙨𝙖𝙡𝙫𝙖𝙜𝙤𝙘𝙘𝙚 𝘦 𝙩𝙖𝙥𝙥𝙤 𝘢𝘥𝘢𝘵𝘵𝘢𝘣𝘪𝘭𝘪 𝘢𝘥 𝘰𝘨𝘯𝘪 𝘣𝘰𝘵𝘵𝘪𝘨𝘭𝘪𝘢 -tutto by Pulltex.
𝘜𝘯𝘢 𝙥𝙚𝙣𝙣𝙖 𝘔𝘦𝘳𝘢𝘯𝘰 𝘞𝘪𝘯𝘦 𝘍𝘦𝘴𝘵𝘪𝘷𝘢𝘭, 𝘤𝘰𝘯 𝘤𝘶𝘪 𝘢𝘯𝘯𝘰𝘵𝘢𝘳𝘦 𝘭𝘦 𝘱𝘳𝘰𝘱𝘳𝘪𝘦 𝘰𝘴𝘴𝘦𝘳𝘷𝘢𝘻𝘪𝘰𝘯𝘪.
𝙀𝙙𝙞𝙯𝙞𝙤𝙣𝙚 𝙚 𝙦𝙪𝙖𝙣𝙩𝙞𝙩𝙖̀ 𝙡𝙞𝙢𝙞𝙩𝙖𝙩𝙚, 𝙨𝙘𝙤𝙥𝙧𝙞𝙩𝙚 𝙞𝙡 𝙣𝙤𝙨𝙩𝙧𝙤 𝙗𝙤𝙭 𝙙𝙚𝙜𝙪𝙨𝙩𝙖𝙯𝙞𝙤𝙣𝙚!